Der Rosenkavalier – The Met: Live in HD
June 10, 2017 at 1 p.m.
Collins Center for the Arts
Get Tickets
Der Rosenkavalier – The Met: Live in HD
Saturday, June 10, 2017 at 1 p.m.
Collins Center for the Arts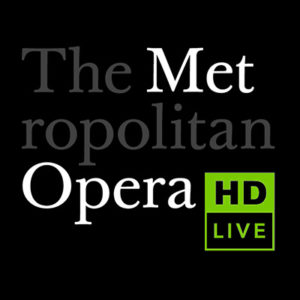 The dream cast of Renée Fleming as the Marschallin and Elina Garanca as Octavian star in Strauss's grandest opera. In his new production, Robert Carsen, the director behind the Met's recent Falstaff, places the action at the end of the Habsburg Empire, underscoring the opera's subtext of class and conflict against a rich backdrop of gilt and red damask, in a staging that also stars Günther Groissböck as Baron Ochs. Sebastian Weigle conducts the sparklingly perfect score.
Set in an idealized Vienna of the past, Strauss's most popular opera concerns a wise woman of the world who is involved with a much younger lover but ultimately forced to accept the laws of time, giving him up to a pretty young heiress. Hofmannsthal's fascinating libretto deftly combines comedy, dreamy nostalgic fantasy, genuine human drama, and light but striking touches of philosophy and social commentary. Strauss's magnificent score, likewise, works on several levels, combining the refinement of Mozart with the epic grandeur of Wagner.
We are not able to broadcast this opera live. It will be recorded on the performance date and shown on our screen, as if it were a live showing.
Adults $23, Seniors $18, Students $8
A $2 facility fee will be added to tickets for this event.
Learn before you go! Free informational sessions are held prior to each opera. Join the session to learn about the upcoming opera and meet up with other opera fans. Please join us!
June 6 – Dirigo Pines – 4 – 5:15 pm.
June 7 – Brewer Public Library – 4 – 5:30 p.m.
June 8 – Orono Public Library – 5:30 – 7 p.m.
More about The Met – Live in HD 
This series allows you to get the best seat in the house! Join us for this Emmy and Peabody award-winning series, featuring the most talented artists from across the globe. The series is seen in more than 2,000 theaters in 70 countries, and 19 million tickets have been sold around the world. The series of live opera performances is transmitted in high-definition video via satellite from the Metropolitan Opera in New York City to select venues in the United States and other parts of the world.
The simulcasts allow more people to experience the excitement of the Met's high-quality performance offerings. This audience includes current opera fans unable to get to New York City to see the shows in person and potential opera fans looking for an easy, affordable method of checking out a new art form.
Tom Galley, chief operations and technology officer of National CineMedia describes the experience by saying:
This Metropolitan Opera series is a unique opportunity for people to experience world-class opera in their local community, plus the movie theatre environment and affordable ticket price make these events something that the entire family can enjoy. If you've never had the pleasure of attending a live opera performance before, this is the perfect opportunity to see why this magical art form has captured audiences' imaginations for generations.
Please note:
All Met Opera performances are recorded live, but the Collins Center can't always present the opera at that time.  Please check this website for accurate show times.