Hamlet – NT Live
November 22, 2016 at 7 p.m.
Collins Center for the Arts
Get Tickets
Hamlet – NT Live
Tuesday, November 22, 2016 at 7 p.m.
Collins Center for the Arts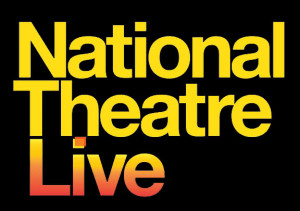 Academy Award® nominee Benedict Cumberbatch (BBC's Sherlock, The Imitation Game, Frankenstein at the National Theatre) takes on the title role of Shakespeare's great tragedy.
Directed by Lyndsey Turner (Posh, Chimerica) and produced by Sonia Friedman Productions, National Theatre Live will broadcast this eagerly awaited production live to cinemas.
As a country arms itself for war, a family tears itself apart. Forced to avenge his father's death but paralyzed by the task ahead, Hamlet rages against the impossibility of his predicament, threatening both his sanity and the security of the state.
Lecture and Reception: Learn more about Hamlet from English Professor Richard Brucher before the show from 6:00 p.m. – 6:45 p.m. at the Bodwell Lounge, located on the second level of the CCA.
In the lecture, Prof. Brucher will introduce the Barbican Hamlet, as high and low tragedy. In its own day, at the end of the sixteenth century, Hamlet tapped into popular demands for revenge plays and for plays warning against domestic and political sins. Over time, Hamlet has earned its reputation as a philosophical and psychological thriller that poses profound questions about how we live with ourselves and others. The Cumberbatch Hamlet reflects the play's roots in popular entertainment and its continuing ability to engage audiences with serious existential questions.
Adults $13, Seniors $8, Students $6
A $2 facility fee will be added to tickets for this event.