L'Amour de Loin – The Met: Live in HD
February 26, 2017 at 1 p.m.
Collins Center for the Arts
Get Tickets
L'Amour de Loin – The Met: Live in HD
Sunday, February 26, 2017 at 1 p.m.
Collins Center for the Arts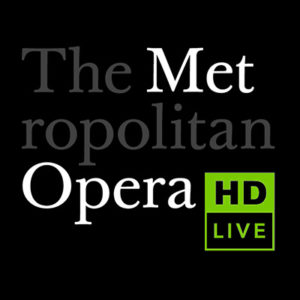 Finnish composer Kaija Saariaho's breakthrough opera was described by the New York Times as "transfixing…a lushly beautiful score." Commissioned by the Salzburg Festival, where it was first seen in 2000, it will now finally have its Metropolitan Opera premiere in a dazzling new production by Robert Lepage, featuring glimmering ribbons of LED lights that extend across the length of the stage and over the orchestra pit. Eric Owens is the knight on a quest of love and Susanna Phillips is his lover on the other side of the sea. Conductor Susanna Mälkki makes her Met debut.
We are not able to broadcast this opera live. It will be recorded on the performance date and shown on our screen, as if it were a live showing.
Adults $23, Seniors $18, Students $8
A $2 facility fee will be added to tickets for this event.
Learn before you go! Attend a free talk at these locations to join fellow opera lovers or learn more about this opera:
Feb. 21, 4 p.m. at Dirigo Pines
Feb. 22, 4 p.m. at Brewer Public Library
Feb. 23, 5:30 p.m. at Orono Public Library
More about The Met – Live in HD 
This series allows you to get the best seat in the house! Join us for this Emmy and Peabody award-winning series, featuring the most talented artists from across the globe. The series is seen in more than 2,000 theaters in 70 countries, and 19 million tickets have been sold around the world. The series of live opera performances is transmitted in high-definition video via satellite from the Metropolitan Opera in New York City to select venues in the United States and other parts of the world.
The simulcasts allow more people to experience the excitement of the Met's high-quality performance offerings. This audience includes current opera fans unable to get to New York City to see the shows in person and potential opera fans looking for an easy, affordable method of checking out a new art form.
Tom Galley, chief operations and technology officer of National CineMedia describes the experience by saying:
This Metropolitan Opera series is a unique opportunity for people to experience world-class opera in their local community, plus the movie theatre environment and affordable ticket price make these events something that the entire family can enjoy. If you've never had the pleasure of attending a live opera performance before, this is the perfect opportunity to see why this magical art form has captured audiences' imaginations for generations.
Please note:
All Met Opera performances are recorded live, but the Collins Center can't always present the opera at that time.  Please check this website for accurate show times.