Romeo et Juliette – The Met: Live in HD
January 28, 2017 at 1 p.m.
Collins Center for the Arts
Get Tickets
Romeo et Juliette – The Met: Live in HD
Saturday, January 28, 2017 at 1 p.m.
Collins Center for the Arts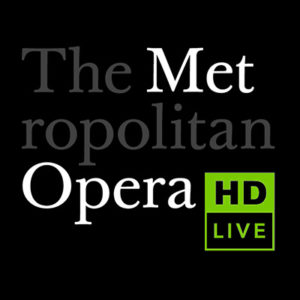 When Diana Damrau and Vittorio Grigolo starred opposite each other in Manon at the Met in 2015, the New York Times said, "the temperature rises nearly to boiling every time Damrau and Grigolo are on stage together." Now they're back as opera's classic lovers, in Gounod's lush Shakespeare adaptation. The production, by director Bartlett Sher, has already won acclaim for its vivid 18th-century milieu and stunning costumes during runs at Salzburg and La Scala. Gianandrea Noseda conducts the sumptuous score.
Perhaps the most enduringly successful of the many operatic settings of the world's consummate love story, Roméo et Juliette is an excellent example of French Romanticism, a tradition that values subtlety, sensuality, and graceful vocal delivery over showy effects. In the opera there is a slight shift of focus away from the word games of the original play and a greater focus on the two lovers, who are given four irresistible duets, including a brief final reunion in the tomb scene that does not appear in the play.
We are not able to broadcast this opera live. It will be recorded on the performance date and shown on our screen, as if it were a live showing.
Adults $23, Seniors $18, Students $8
A $2 facility fee will be added to tickets for this event.
Learn before you go! Attend a free talk at these locations to join fellow opera lovers or learn more about this opera:
Jan. 24, 4 p.m. at Dirigo Pines
Jan. 25, 4 p.m. at Brewer Public Library
Jan. 26, 5:30 p.m. at Orono Public Library
More about The Met – Live in HD 
This series allows you to get the best seat in the house! Join us for this Emmy and Peabody award-winning series, featuring the most talented artists from across the globe. The series is seen in more than 2,000 theaters in 70 countries, and 19 million tickets have been sold around the world. The series of live opera performances is transmitted in high-definition video via satellite from the Metropolitan Opera in New York City to select venues in the United States and other parts of the world.
The simulcasts allow more people to experience the excitement of the Met's high-quality performance offerings. This audience includes current opera fans unable to get to New York City to see the shows in person and potential opera fans looking for an easy, affordable method of checking out a new art form.
Tom Galley, chief operations and technology officer of National CineMedia describes the experience by saying:
This Metropolitan Opera series is a unique opportunity for people to experience world-class opera in their local community, plus the movie theatre environment and affordable ticket price make these events something that the entire family can enjoy. If you've never had the pleasure of attending a live opera performance before, this is the perfect opportunity to see why this magical art form has captured audiences' imaginations for generations.
Please note:
All Met Opera performances are recorded live, but the Collins Center can't always present the opera at that time.  Please check this website for accurate show times.