Drag Show — Hosted by Ada Vox
April 2, 2022 at 7 p.m.
Collins Center for the Arts
Get Tickets
Drag Show — Hosted by Ada Vox
Saturday, April 2, 2022 at 7 p.m.
Collins Center for the Arts
After 3 years away,  the UMaine Drag Show returns to the CCA! Pride Week 2022 is nearly upon us and it's time to celebrate! Queens, kings, and gender-benders of all varieties are ready to slay the stage of the Collins Center for the Arts, and this year the show will be hosted by Maine's own Carrie the One! with a special appearance by Ada Vox of American Idol and Queens of the Universe. Come out and party!
This event is presented by The University of Maine Student Life and the Wilde Stein Queer Straight Alliance, and is co-funded by the University of Maine Student Government.
UMaine students, please note: Paid tickets are available through this website at $18 per person, including fees. Free student tickets will be available only on the evening of the event for those with student MaineCards.
Show is restricted to ages 18+. There will be mature themes.
—–
Ada Vox bio:
Adam Sanders, better known as his drag persona, Ada Vox, is an accomplished vocalist, songwriter, and drag queen who found success and pushed boundaries as a contestant on the hit singing competition series
American Idol
. Ada finished as runner-up on
Queen of the Universe,
streaming now
on Paramount+.
When Idol's "search for a superstar" stopped in his hometown of San Antonio for their Season 12 auditions in 2012, Adam auditioned with "I'd Rather Go Blind" by Etta James. All four judges said "yes," and Adam moved on to the next round of the competition. Although he was eliminated before the semifinals, this was just the start for Adam.
Adam later made his thirteenth attempt auditioning in 2017, this time in drag. As Ada Vox, she sang "House of the Rising Sun," making it to Hollywood for Season 16 of the show, earning a "yes" from all three judges. Ada was the first drag performer to advance to the show's finals, making the Top 10 of her season.
Ada's remarkable performances weren't the only factors of her legacy on Idol—her voice for LGBTQ+ representation in media reverberates to this day. Joining the ranks of queer Idol contestants before her, Ada's uniquely glittery, dynamic presence sparked conversations about American households' readiness to see a drag performer on a mainstream television program.
After making the Top 10, Ada told NewNowNext, "I know that I am here standing for something that is so much bigger than just myself."
Throughout her season, Ada sang renditions of Queen, Nina Simone, Elton John, and Idina Menzel hits, returning for a finale performance of "Lady Marmalade" with Patti LaBelle.
Ada's Idol fanbase, dubbed #Voxies, voiced their support alongside drag notables Willam, Latrice Royale, Courtney Act, and RuPaul, who tweeted, "Sashay, you slay!" Hal Rubenstein, best-selling author and founding editor of InStyle, had this to say:
With a powerful voice influenced by the likes of Selena Quintanilla, Whitney Houston, and Aretha Franklin, Ada has continued stunning crowds in her live performances, on tour, and as a frequent Pride festival headliner. Ada cultivates a resounding sense of self-love, acceptance, and community in everything she does, lending her voice to numerous fundraisers and charity events including the Human Rights Campaign, San Antonio AIDS Foundation, and as a guest performer for LipSync Idol, benefiting the WINGS Foundation.
Ada has sustained a dedicated fanbase, living by the phrase, "Do what you love for the people that love what you do." Ada has posted various cover songs on YouTube to an enthusiastic response, including "Shallow" from A Star Is Born. She strongly believes in the power of music and community.
"Whether we're crying on the dance floor or screaming girl-power anthems in sold-out arenas, we can all come together celebrating life in music's universal language!"
Ada was born and raised in San Antonio, Texas, where she currently lives with her husband, dog, and four cats. Ada has released three singles, "Because of You," "Tea Time," and "Burn."
Ada is thrilled to join the cast of "high heels, high octaves, [and] high competition" performers vying for the crown of "Ultimate Queen of the Universe" in World of Wonder's Queen of the Universe, streaming now on Paramount+.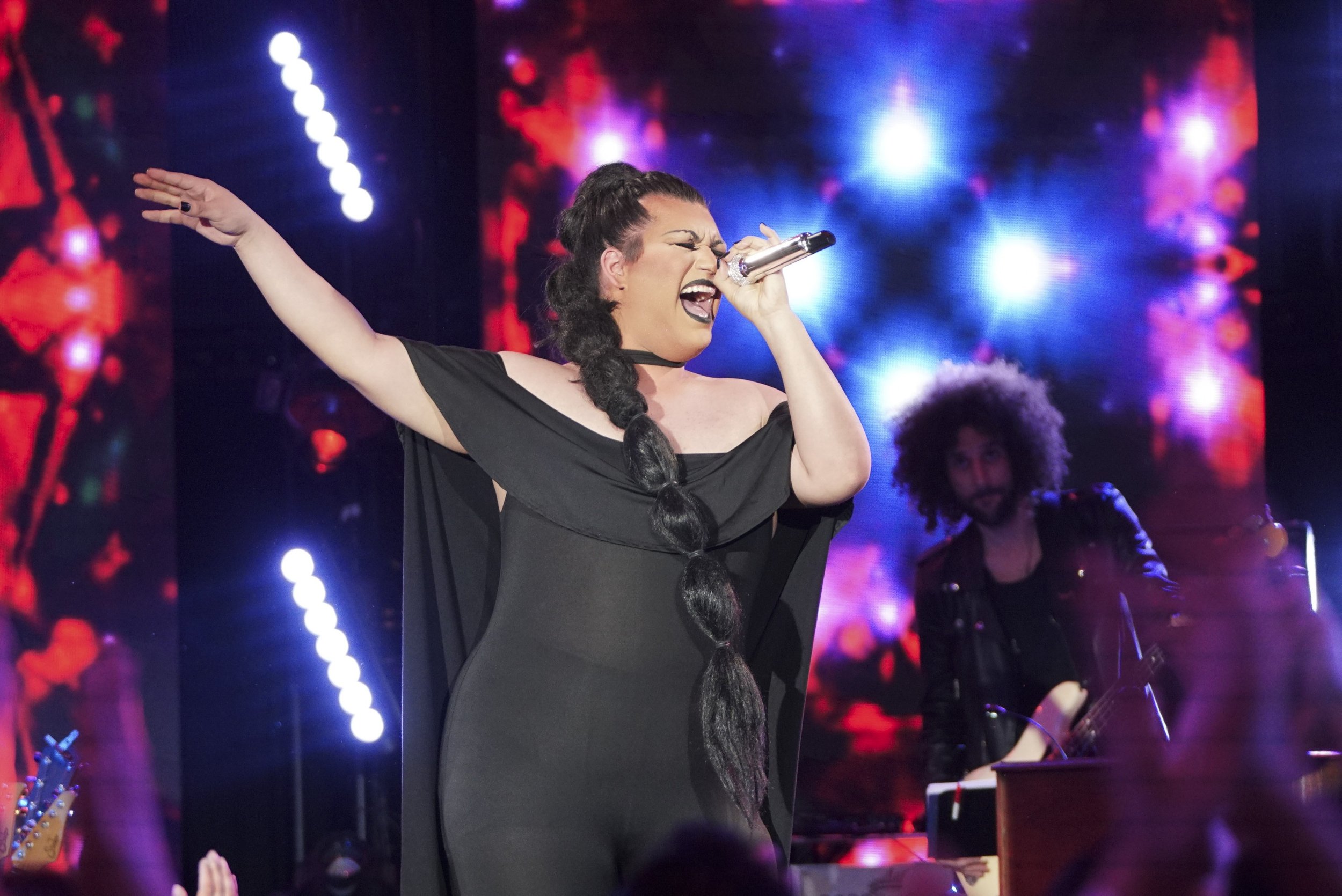 Carrie the One! bio:
Carrie the One (she/they) is a drag queen and PROUD University of Maine alum based in the greater Bangor area. Pre-pandemic, she organized a monthly drag show and queer dance called Pride Night at the Loon and while they hope to bring regular in-person shows back to Orono soon, she has also spent the last two years building a community on Twitch! You can catch her chatting about social justice, politics, and pop culture or playing horror and shooter games live Mondays, Thursdays, and Saturdays at http://carrietheone.games