Nabucco – The Met: Live in HD
January 7, 2017 at 1 p.m.
Collins Center for the Arts
Get Tickets
Nabucco – The Met: Live in HD
Saturday, January 7, 2017 at 1 p.m.
Collins Center for the Arts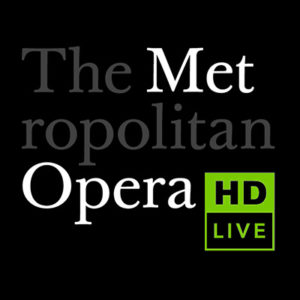 The legendary Plácido Domingo brings another new baritone role to the Met under the baton of his longtime collaborator James Levine. Liudmyla Monastyrska is Abigaille, the warrior woman determined to rule empires, and Jamie Barton is the heroic Fenena. Dmitri Belosselskiy is the stentorian voice of the oppressed Hebrew people.
The success of Verdi's third opera, a stirring drama about the fall of ancient Jerusalem at the hands of Nebuchadnezzar (Nabucco), catapulted the 28-year-old composer to international fame. The music and Verdi himself were subsumed into a surge of patriotic fervor culminating in the foundation of the modern nation of Italy. Specifically, the Chorus of the Hebrew Slaves ("Va, pensiero"), in which the Israelites express their longing for their homeland, came to stand for the country's aspirations for unity and that exciting era in Italian history, the Risorgimento, or "Resurgence."
Adults $23, Seniors $18, Students $8
A $2 facility fee will be added to tickets for this event.
Learn before you go! Attend a free talk at these locations to join fellow opera lovers or learn more about this opera:
Jan. 3, 4 p.m. at Dirigo Pines
Jan. 4, 4 p.m. at Brewer Public Library
Jan. 5, 5:30 p.m. at Orono Public Library
More about The Met – Live in HD 
This series allows you to get the best seat in the house! Join us for this Emmy and Peabody award-winning series, featuring the most talented artists from across the globe. The series is seen in more than 2,000 theaters in 70 countries, and 19 million tickets have been sold around the world. The series of live opera performances is transmitted in high-definition video via satellite from the Metropolitan Opera in New York City to select venues in the United States and other parts of the world.
The simulcasts allow more people to experience the excitement of the Met's high-quality performance offerings. This audience includes current opera fans unable to get to New York City to see the shows in person and potential opera fans looking for an easy, affordable method of checking out a new art form.
Tom Galley, chief operations and technology officer of National CineMedia describes the experience by saying:
This Metropolitan Opera series is a unique opportunity for people to experience world-class opera in their local community, plus the movie theatre environment and affordable ticket price make these events something that the entire family can enjoy. If you've never had the pleasure of attending a live opera performance before, this is the perfect opportunity to see why this magical art form has captured audiences' imaginations for generations.