Red Hot Chilli Pipers
March 8, 2023 at 7 p.m.
Collins Center for the Arts
Get Tickets
Red Hot Chilli Pipers
Wednesday, March 8, 2023 at 7 p.m.
Collins Center for the Arts
IMPORTANT!!
This concert, originally planned for Sat., Feb. 25 at 8 p.m., has been rescheduled for Wednesday, March 8 at 7 p.m.
If you are a ticket holder and can attend on the new date, your original tickets are still valid. If you cannot attend, we will issue you a credit or a full refund.
If you bought tickets for others, please let them know about the postponement, as only ticket purchasers (not all ticket holders) receive this message.
We are very sorry for the inconvenience that may arise from this situation.
But — the good news is that the Chilli Pipers will take the stage on Wednesday, March 8 and they'll put on a great show for us!
---
More about the Chilli Pipers —
Bagpipes with attitude, drums with a Scottish accent and a show so hot it carries its own health warning! 
The band's achievements have reached incredible heights with their groundbreaking fusion of traditional Scottish music and Rock/Pop anthems which they proudly call "Bagrock."
The Chillis have never been more in demand for their infectious style of feel-good music which appeals right across the age range to people all over the world. They have a pool of the very best musicians from Scotland and across the globe – many holding World Champion titles and all serious players with impressive credentials and qualifications.
THERE HAS NEVER BEEN ANYTHING QUITE LIKE THE RED HOT CHILLI PIPERS.
WHEREVER YOU ARE YOU ARE SURE TO HAVE FELT THE CHILLI HEAT. IT'S TIME NOW TO COME CLOSER TO THE FIRE.
Watch the video below for a peak at the music!
Orchestra $35/$30 | Balcony $30/$25 | K-12 $15 | All fees included
The talent here is unreal!
Thank you to our show sponsor: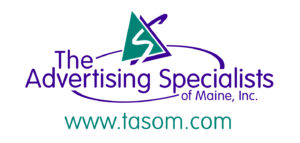 Please note that we no longer have any COVID restrictions, but we encourage everyone to follow CDC Quarantine & Isolation recommendations. UMaine's current COVID policies can be found here.