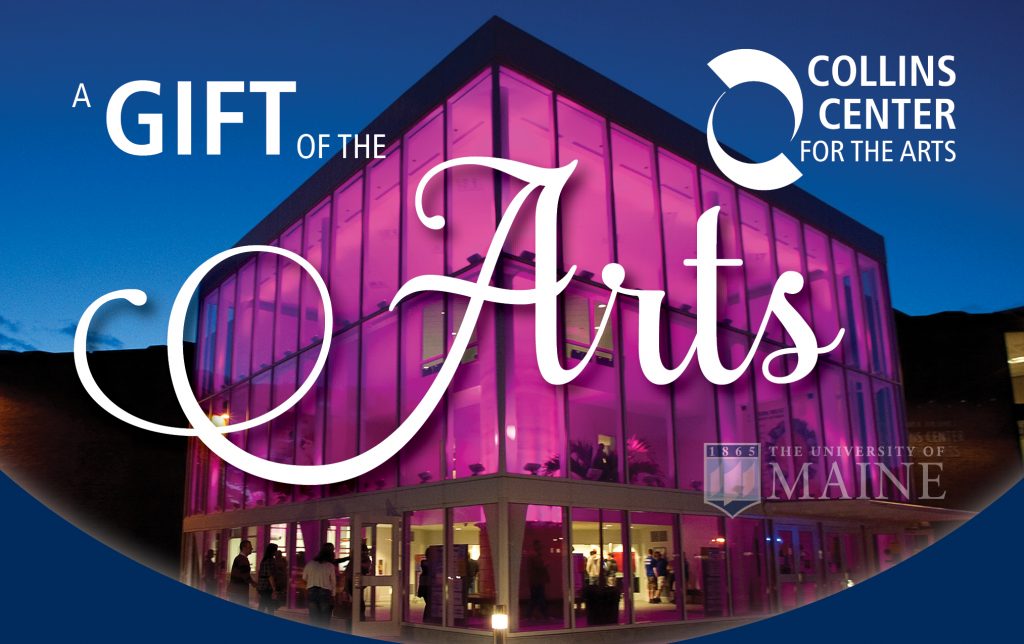 As of Fall 2019, the CCA has converted to a new gift card system. Here is what you need to know:
• Gift cards can be purchased in person, over the phone, and in preset amounts online.
• Are valid for any tickets sold through the Collins Center for the Arts; not valid for concessions or merchandise.
• May be redeemed in person, over the phone, or online.
• Are refillable – please call, or visit us in person to refill your card (not available online).
• Please call us if:
– Your gift card is lost
– You would like an amount different from those listed online
– You would like us to send the gift card directly to a third party
A note for patrons with old gift cards: your gift cards have been converted to the new system and may be still be redeemed in person or over the phone. Please contact the box office with any questions at 581.1755.
Purchase your gift card online
– or –
over the phone by calling 207.581.1755
– or –
in person at our box office, Monday-Friday 10 a.m. – 4:30 p.m.