Special note about Wheel of Fortune Tickets: Tickets are not required for this event, however an application process is required the day of the show to participate. Please click here for more information.
To purchase tickets for other Collins Center events, please contact the Box Office at 207.581.1755.
Box Office
Phone: 207.581.1755
Fax: 207.581.1837
9:00 am to 4:30 pm Monday-Friday, 90 minutes before Collins Center events and 1 hour before School of Performing Arts events.
Collins Center for the Arts
Street address:
2 Flagstaff Road
Orono, ME 04469-5746
Mailing address:
5746 Collins Center for the Arts
University of Maine
Orono, ME 04469-5746
Office Hours: Monday – Friday, 8 a.m. – 4:30 p.m.
Phone: 207.581.1804
Thank you to our ticket sponsor: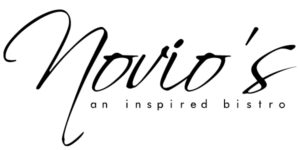 Great news! Look for a coupon from Novio's whenever you attend a CCA or Bangor Symphony Orchestra event during the 2018-19 season.