To purchase tickets for other Collins Center events, please contact the Box Office at 207.581.1755.
Box Office
Phone: 207.581.1755
Fax: 207.581.1837
Summer hours: Tuesday – Thursday 10 a.m. – 3:00 p.m.
Regular hours: 10:00 am to 4:30 pm Monday-Friday, 90 minutes before Collins Center events and 1 hour before School of Performing Arts events.
Collins Center for the Arts
Street address:
2 Flagstaff Road
Orono, ME 04469-5746
Mailing address:
5746 Collins Center for the Arts
University of Maine
Orono, ME 04469-5746
Office Hours: Monday – Friday, 8:30 a.m. – 4:30 p.m.
Phone: 207.581.1804
Thank you to our ticket sponsor: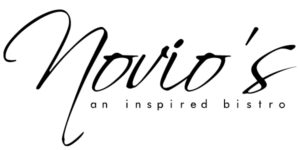 Coupon offer! Look through your drawers, files or memento boxes for a ticket from a CCA or Bangor Symphony Orchestra concert from 2018 until now to find a coupon for Novio's Bistro! You'll also find a coupon on the back of any ticket you purchase during the coming season.