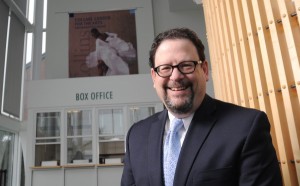 Dear Patrons,
As we begin to emerge from what has been a very long intermission, we are grateful to you for standing by us during this exceptionally difficult time for our industry. Your kind notes, posts and overall encouragement has meant the world to us.
Despite lots of unknowns, we are ecstatic to think about live performance returning to the CCA stage. But one thing is for sure – it will take some time for our industry to return to "normal."  With that in mind – and knowing that things are likely to change – what follows is an outline for where we stand right now and our path forward.
So as we work through it all, we ask for your patience and understanding. It will be worth it.
Sincerely,
Danny Williams
Executive Director
FOR EVERONE
Ordinarily at this time of year, we would be getting ready to roll out our entire season. But since restrictions have only recently been lifted, dates on our calendar are just starting to fill in as regional, national and international artists make arrangements to return to our stage.
The biggest change you'll notice is we will be announcing performances as we confirm them – a few at a time – and they likely won't be in chronological order. Check your email, our social media and web site for announcements and details.
Due to the unusual structure of this year's season, we will be unable to bring on any new subscribers until the 2022-23 season.
If you have a credit on your account, you may apply it toward any upcoming CCA show.
Our box office will be open for summer hours Tuesdays, Wednesdays and Thursdays from 10:00 a.m. – 3:00 p.m. or you can call 207.581.1755, or email cca@maine.edu. We will also be open on Friday, June 25, same hours.