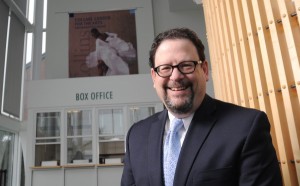 Dear Friends,
It's almost unimaginable that our last complete season was back in 2018-2019. We, as an industry and as a community, have endured a lot since then which is why reaching this moment feels so monumental.
As an anchor for performing arts at the University of Maine and for our region, the CCA has been providing broad and diverse programming to our stage since we opened in 1986. It is my hope that there is something for everyone to enjoy this season. In addition to variety, we do our very best to try and make our shows affordable so as many people as possible can attend and be included in our experience.
So my message to you is simple. Thank you. Your attendance here in support of the arts means more that you can know.
Now, on with the show!
Danny Williams
Executive Director