Beo String Quartet
January 14, 2024 at 3 p.m.
Minsky Recital Hall
Get Tickets
Beo String Quartet
Sunday, January 14, 2024 at 3 p.m.
Minsky Recital Hall
The eclectic and highly polished Beo String Quartet, founded in 2015, has created a niche for itself as a daring, genre-defying ensemble. Rigorously trained in the classical tradition, violinists Jason Neukom and Andrew Giordano, violist Sean Neukom, and cellist Ryan Ash also know their way around contemporary expression, including the use of electronics, live sound processing, and spatial audio manipulation. Their performances of Bach, Mozart, Beethoven, Mendelssohn, or Shostakovich have been compared to those of the best among 21 st century international string quartets.
On January 31, 2023, the Beo String Quartet made an auspicious New York debut under the aegis of the distinguished Morgan Library and Museum. The program included selections from J.S. Bach's timeless "Art of the Fugue," BWV 1080; the New York premiere of Sean Neukom's "People;" "Enthusiasm Strategies" by noted American composer Missy Mazzoli; and Dmitri Shostakovich's haunting Quartet No. 8 in C Minor, Op. 110. On the same day, the ensemble released a new album on NeuKraft Records entitled "131," named for Beethoven's celebrated String Quartet No. 14 in C# Minor, Op. 131. In addition to the Beethoven, the recording includes Missy Mazzoli's "Enthusiasm Strategies" and "19/20" by Beo violist and composer Sean Neukom.
George Grella, covering the Morgan Library concert for New York Classical Review, wrote on February 1, 2023:
Beo String Quartet makes an outstanding New York debut. ..These days that one expects exact intonation and clear articulation from quartets, at all speeds and dynamic levels…The Beo Quartet had all that technical facility, to which they added a sound that was grainy with a touch of velvet, robust and woody—superior technique wrapped in a classic sound. Inside the historic room of J.P. Morgan's own library, in the company of books and music manuscripts, and with the space's excellent acoustic, the sheer sound of the quartet was invigorating and deeply satisfying. As was their artistry, which came across in both the programming and the playing. With all this skill, passion, and strength, one expected great things form the Shostakovich performance, and the quartet did not disappoint. This was an ideal pairing of playing and compositional styles—the quartet's sheer expressive force added tremendous weight to Shostakovich's theme.
The March/April 2023 issue of Fanfare includes several fine reviews of the new album 131. "In short, this is a hip, full-immersion quartet capable of far-reaching achievements…The Beo's reading of the Beethoven is closely knit, deeply sincere, and engaging…this young ensemble has reached the essence of what it means to be inspired by Beethoven…The fusion of past and present makes this release resonate with our times as few CDs do. The recorded sound on the Beo's own label is up to the highest standards." – Peter Burwasser. And Ken Meltzer, in the same issue, wrote, "All told, a compelling, thought-provoking, and musically satisfying journey. I recommend it for your consideration."
The name "Beo" derives from Latin, meaning "to make happy."
With new projects always in the works, be sure to stay in touch with all things Beo by subscribing to @beostringquartet on YouTube, Facebook, Instagram, and SoundCloud. Beo joined the roster of the Lisa Sapinkopf Artists in 2022.
Tickets starting at $38, including all fees, K-12 student tickets free
Thank you to our Chamber Music Series sponsor:


and our reception sponsor: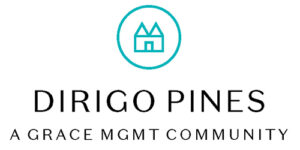 Reserve a room with our hotel sponsor: