NT Live Broadcast – Best of Enemies
November 3, 2023 at 7 p.m.
Collins Center for the Arts
Get Tickets
NT Live Broadcast – Best of Enemies
Friday, November 3, 2023 at 7 p.m.
Collins Center for the Arts
David Harewood (Homeland) and Zachary Quinto (Star Trek) play feuding political rivals in James Graham's (Sherwood) multiple award-winning new drama. In 1968 America, as two men fight to become the next president, all eyes are on the battle between two others: the cunningly conservative William F. Buckley Jr., and the unruly liberal Gore Vidal. During a new nightly television format, they debate the moral landscape of a shattered nation. As beliefs are challenged and slurs slung, a new frontier in American politics is opening and television news is about to be transformed forever. Jeremy Herrin (All My Sons) directs this blistering political thriller, filmed live in London's West End.
PRE-PERFORMANCE TALK AND RECEPTION – 6 p.m.
Get the most out of your experience by joining us for a pre-performance talk given by Professor Michael Socolow in UMaine's Department of Communication and Journalism.
The talk will cover the ways in which television news evolved in the years that frame "Best of Enemies."  The play dramatizes the famous televised confrontation between William F. Buckley and Gore Vidal that occurred at the 1968 Democratic convention and was aired live by ABC News.  Socolow will describe how the moment crystallized numerous social, cultural and political themes erupting in the 1960s on television sets throughout the United States.
Presented with the support of the Clement and Linda McGillicuddy Humanities Center, the talk and reception will take place in the Bodwell Lounge on the 3rd floor of the CCA. It is free and open to the public.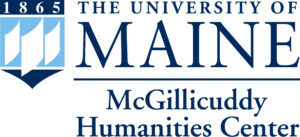 What are NT Live Broadcasts?
National Theatre Live transmits the best of British theatre live from London to screens around the world. The broadcasts are filmed before a live audience, with cameras carefully positioned to ensure cinema audiences get the best-seat-in-the-house view. The CCA records the productions and projects them onto a high-definition screen.
Adult $15 | Senior $10 | Student $8 | All fees included
Reserve a room with our hotel sponsor: