Rhiannon Giddens
September 23, 2023 at 8 p.m.
Collins Center for the Arts
Get Tickets
Rhiannon Giddens
Saturday, September 23, 2023 at 8 p.m.
Collins Center for the Arts
IMPORTANT NEWS! You may have heard that Rhiannon Giddens lost her voice and had to cancel two concerts in the past few days. The good news is that she's on the mend and will be on her way to Maine after a gig in Boston on Friday night. If you don't have tickets yet, do yourself a favor and grab some now. These concerts are selling out everywhere and this will be one to remember!
Make it a full day by coming to her talk at 1 p.m., then return for the concert at 8 p.m.!
About Giddens:
Acclaimed folk musician Rhiannon Giddens uses her art to excavate the past and reveal bold truths about our present. A MacArthur Genius Grant recipient and 2023 Pulitzer Prize winner, Giddens co-founded the Grammy Award-winning Carolina Chocolate Drops, and is now a two-time winner, with eight additional nominations for her work as a soloist and collaborator. Her newest album, You're the One, is her third solo studio album and her first of all original songs. This collection of music written over the course of Giddens' career bursts with life-affirming energy, drawing from the folk music that she knows so deeply, as well as its pop descendants. Featuring some of Giddens' closest musical collaborators from the past decade including multi-instrumentalists Francesco Turrisi and Dirk Powell, bassist Jason Sypher, Congolese guitarist Niwel Tsumbu, and drummer Attis Clopton, You're the One captures the inclusive spirit that channels through all of her work.
"I hope that people just hear American music," says Giddens. "Blues, jazz, Cajun, country, gospel, and rock—it's all there. I like to be where it meets organically. They're fun songs, and I wanted them to have as much of a chance as they could to reach people who might dig them but don't know anything about what I do. If they're introduced to me through this record, they might go listen to other music I've made with a different set of ears."
Tickets starting at $30, including all fees.
The McGillicuddy Humanities Lecture: A Conversation with Rhiannon Giddens
Sat., Sept. 23, 1 p.m. | Room 100 Donald P. Corbett Hall, UMaine Campus
The Clement and Linda McGillicuddy Humanities Center is pleased to present Rhiannon Giddens in conversation with UMaine's own Jack Burt.
Giddens is a MacArthur "Genius" grant recipient, and composer of opera, ballet, and film. She has centered her work around the mission of lifting up people whose contributions to American musical history have previously been overlooked or erased, and advocating for a more accurate understanding of the country's musical origins through art.
Come and hear the conversation, attend the concert, or — to make the most of the day — come to both!  The afternoon talk is free and open to the public,
Concert & Conversation sponsored by: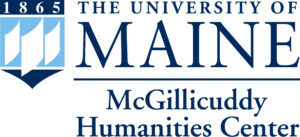 Opening Act: Adia Victoria
Adia Victoria is a daughter of the South, a born and bred South Carolinian who now makes her home in Nashville, Tennessee. It is no surprise, then, that stories of the South find their way into her music, into the lyrics she pens and the chords she plays.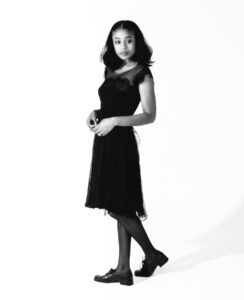 Thank you to our show sponsor:
President Joan Ferrini-Mundy & Rick Mundy
Reserve a room with our hotel sponsor: