Seraph Brass
September 10, 2023 at 3 p.m.
Minsky Recital Hall
Get Tickets
Seraph Brass
Sunday, September 10, 2023 at 3 p.m.
Minsky Recital Hall
Seraph Brass was founded by trumpet soloist Mary Elizabeth Bowden with the mission of elevating and showcasing the excellence of female brass players and highlighting musicians from marginalized groups both in personnel and in programming. Winners of the American Prize in Chamber Music, the group has been praised for their "beautiful sounds" (American Record Guide), "fine playing" (Gramophone), and "staggeringly high caliber of performance" (Textura). Now in its ninth touring season, Seraph primarily performs as a quintet, with a dynamic roster drawing from America's top brass musicians. The group is currently in residency at the Walton Art Center's Artosphere Festival, alongside the Dover Quartet. Seraph Brass is a Yamaha Performing Group and performs exclusively on Yamaha instruments.
2022-23 performance highlights include Anthony DiLorenzo's Chimera for brass quintet and orchestra with the Florence Symphony in November, and performances at Chamber Music Raleigh, Chautauqua Institution, University of Toronto, Asheville Chamber Music Series, National Gallery of Art in D.C., Diehn Concert Series in Norfolk, UNC Greensboro, and extensive touring around the United States through Live On Stage. In 2023, Seraph will premiere the world premiere of a brass quintet with wind ensemble arrangement of Anthony DiLorenzo's Chimera at the 2023 American Trombone Workshop with the United States Army Band "Pershing's Own." They will also perform the world premiere of a new concerto commission by Jennifer Jolley for Brass Quintet and Wind Ensemble with Texas Tech University. The group will return to Lieksa Brass week in Finland in Summer 2023.
Seraph performs a diverse body of repertoire, ranging from original transcriptions to newly commissioned works and core classics. The group has commissioned new pieces by Catherine McMichael and Rene Orth; both featured on the Silver Medal Global Music Award-winning debut album Asteria, along with Wolf for solo soprano and brass quintet by Joseph Hallman. The group regularly participates in commissioning consortiums, recently supporting works by Kevin Day, Mischa Zupko, and Lillian Yee. Seraph's concerto performances have included Rick DeJonge's Prelude and Fantasy and James Stephenson's Dodecafecta.
Members of Seraph Brass are passionate about music education, and hold teaching positions at the University of North Texas, Shenandoah Conservatory, and the University of Wisconsin-Madison. In each of their tours, the group works to provide educational outreach to local schools, and they also offer a variety of entrepreneurship and career development workshops, in addition to traditional brass pedagogy and technique master classes.
Seraph has toured around the world, including performances at the Tafalla Brass Week in Spain, Lieksa Brass Week in Finland, the Busan Maru International Music Festival in South Korea, the Forum Cultural Guanajuato in Mexico, International Women's Brass Conference, the International Trumpet Guild Conference, and a two-week tour across China. Recent touring highlights have included shows and residencies at the Lyric Chamber Music Society in NYC, Interlochen Arts Academy, Virginia Arts Festival, University of North Carolina School for the Arts, Michigan State University, Sarasota's Artist Series Concerts, Dame Myra Hess Concert Series in Chicago, and Del Valle Fine Arts Presents in California. The group has also toured extensively as Allied Concert Services artists.
Tickets starting at $38, including all fees, K-12 students are free.
---
Mary Elizabeth Bowden, Trumpet
Raquel Samayoa, Trumpet
Rachel Velvikis, Horn
Elisabeth Shafer, Trombone
Cristina Cutts Dougherty, Tuba
PROGRAM
Edvard Grieg (1843–1907)
Holberg Suite, op. 40
I. Prelude
arr. Jeff Luke
Giuseppe Verdi (1813–1901)
"Sempre Libera" from La Traviata
arr. Jeff Luke
Eric Cook (1916-1985)
Bolivar
arr. Elisabeth Shafer
Jeff Scott (b. 1967)
Showcase
Franz Liszt (1811-1886)
Hungarian Rhapsody No. 2
– Intermission –
Lillian Yee (b. 1991)
Miracles of the Human Condition
Grigoras Dinicu (1889-1949)
Hora Staccato
arr. Tim Olt
Reena Esmail (b. 1983
Khirkiyaan (Windows): Three Transformations for Brass Quintet, III. Tuttarana
Catherine McMichael (b. 1954)
Virgo, the Lover of Justice from Asteria
Anthony DiLorenzo (b. 1967)
Go
Program notes by Dr. Jack Burt
The touring professional brass quintet is, historically, a recent development. Groundbreaking groups like the New York Brass Quintet, Canadian Brass, Atlantic Brass, Empire Brass, etc., were formed well after WW II, and many of the founding members of such groups are still among the living. Some, like Charles Dallenbach, original tubist of the Canadian Brass, are still active and "on the road"!
The idea of an all-female touring, professional brass quintet, is even newer, and originates with the group before us today. Trumpet soloist Mary-Elizabeth Bowden, founder of Seraph Brass, and her colleagues, have responded, in a uniquely proactive and creative way, to a historic lack of female
representation in the brass world. They are part of a positive trend towards a more equal representation.
There have been significant women brass players since the Civil War. In the late 19th and early 20th century, women brass soloists were common. Yet, in spite of their "participation" over a long stretch of time, and in spite of the example of many successful female brass soloists, their "representation"
in larger groups lagged. To this day, female brass players, as members of symphony orchestras and professional big bands, still appear in numbers far below their overall percentage of participation (The New York Times recently published an article on the hiring of the first female member of the
Atlantic Brass, a group founded almost 40 years ago).
There are many reasons for this. Happily, the misconception the women can't handle the physical demands of brass playing, in particular the trombone and tuba, has mostly disappeared. The success of female brass players in modern blind audition processes has disproven this lie clearly enough to
anyone willing to see. However, there is a slowness to this process – one chair being auditioned following the retirement of a long-time player – therefore, change is slow. Time will tell if we have achieved true equality, compared to that of strings and woodwinds. Somewhat ironically, university brass professorships have shown a more rapid trend to equal representation. One of this writer's main college trumpet professors. Mary Squire, was one of the first female trumpet professors in the US. Most members of Seraph Brass are also employed in the college teaching field, and spend a significant part of their professional lives as educators.
To the Music
Original chamber music for brass instruments is a relatively new genre, compared to depth of history of the string quartet, or piano trio. Sadly, except for horn (which has always been "genre fluid") there are no brass chamber pieces from Haydn, nor Mozart, nor Beethoven, nor Brahms. Also, many composers (especially Brahms) were slow to accept the introduction of valved systems in the trumpet and horn, as well as even the idea of the tuba. The first significant original pieces for brass quintet were not composed until the late 19th , early 20th century by Viktor Ewald (1860-1935), whose 4 multi-movement brass quintets form the beginning of the genre. A resident of St Petersburg, Russia (an important city in brass history), his quintets are written in a late-romantic, Russo-Germanic style (Russian in expression, German in form). The development of valved brass instruments being what it was – except for the trombone – none of the instruments these works were written for remain in the same form today, as they were during Ewald's time. It would not be until well in the 20 th century, especially in France and the US, that composers would write for what we know as the modern trumpet, horn and tuba.
Most brass instruments reached a seemingly final stage of development in the latter half of the 20 th century. Finally, composers began to be drawn to the many possibilities of a brass chamber group. Francis Poulenc, Malcolm Arnold, Eugene Bozza, Morley Calvert and Ingolf Dahl wrote major works for brass quintet, as well as many solo pieces. Mixed instrument works, that included brass instruments (more than just horn), also became more frequent (A Soldier's Tale and the Octet by Stravinsky, for ex.). As it stands now, brass chamber pieces (and groups!) are not so unusual, even if they still do not rise to the same level of acceptance and frequency
Thank you to our Chamber Music Series sponsor:


and our reception sponsor: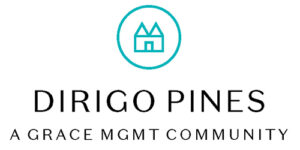 Reserve a room with our hotel sponsor: